Life in Hollywood Hills is glamorous, thanks to its sophisticated homes. However, not everyone is looking to buy in Los Angeles. For many, leasing has become a better way to get their hands on luxury real estate, whether they come for business or vacation in this posh city.
Leasing can also be a profitable investment strategy or can help with mortgage payments. You can rent out your home through a top-tier agency for effortless rental management.
If you're curious about how the leasing process works, here's a step-by-step guide to leasing your home.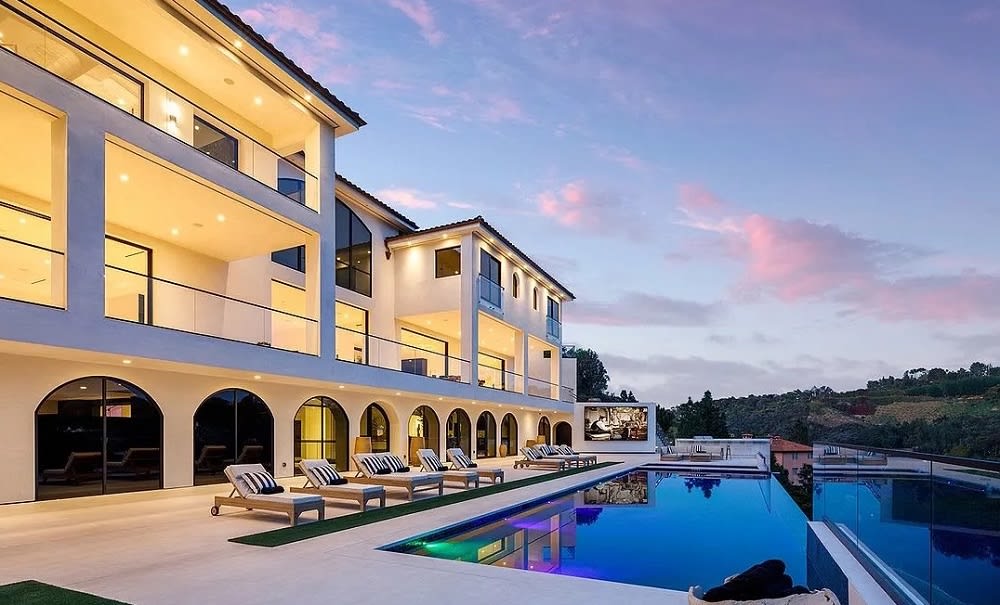 Credit: LA Luxuries
How to lease a home in Hollywood Hills
Determine the agreed-upon terms
The first step in the vacation rental process is establishing agreed-upon terms for the lease agreement. These terms establish the rules both parties agree to follow during the rental period.
Vacation rental terms often include:
Booking transaction terms
Payment terms
Cancellation terms
Disputes
Damage and insurance
Indemnification and hold harmless
Attorney fees and costs
Dates of occupancy
Check-in and check-out times
Maximum occupancy
Cleanliness
Maintenance
Fees and services


Host access


Falsified bookings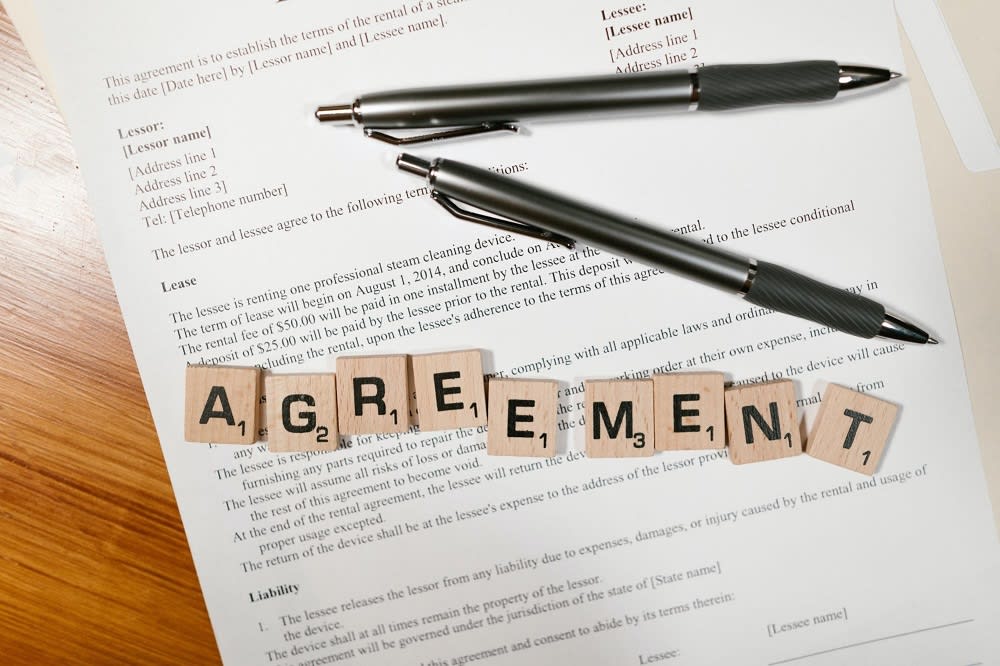 Rental agreement and disclosures
Once terms have been agreed upon, the formal leasing paperwork can be drafted. It's best to consult an attorney since the lease will be a legally binding document.
It is during this step in the process that disclosures are created. California laws require landlords to disclose any defects or malfunctions to tenants before signing a lease. Once the final rental agreement is signed, the terms are legally binding.
Payments
Security deposits and rent are typically paid electronically.
Include how wires should be sent, received, and changed in the lease. Next, clarify at the beginning how changes will be implemented and authenticated. Third, have the lessee provide two forms of verification for safe measure. Finally, keep an eye out for any third party that tries to rush a wire, as this is suspicious behavior.
The security deposit is paid upfront, often with the first month's rent. It's important to note, however, that payments are not considered "made" until you receive the money. Remember to triple-check the wire information and require the lessee to supply two verification documents.
Property checklist
Before your tenant moves in, you will need to complete a move-in checklist to keep track of the property's condition. Doing so notifies you of any issues that need to be resolved and holds tenants accountable for any damage they cause. The checklist is typically divided by room and details what needs painting, cleaning, repair, or replacing. Tenants must return it to you within 72 hours of moving in.


Vendor invoicing
Vendor invoicing is commonly used to pay property bills or management fees. A property invoice is a bill that contains itemized charges, thereby requesting payment for services. Landlords often use vendor management systems to streamline their property invoices. It will be essential to ensure you have an accurate record of your invoices, and vendor invoicing is a great way to do that.
Procedures for moving out
When your tenant's lease is up, you should focus on a smooth move out to get ready for the next renter. Leave a short list of move-out procedures for the lessee to complete. Follow up to ensure the property is ready for the next tenant.
Damage reports
Review the move-in checklist to see if any destruction occurred that isn't normal wear-and-tear. If you notice any destruction, make sure you create a damage report and contact the tenant immediately. Any disputes that arise should be resolved by referencing the lease agreement.
Security deposit
If a lessee damages anything on the premises, you can deduct it from their security deposit. Ultimately, security deposits are put in place to protect landlords from excessive dirtiness or destruction caused by their renters. If a property needs cleaning or repairs, some or all of the security deposit will go toward restoring the home to the state it was in when the tenant initially moved in. However, this does not apply to everyday wear and tear. You'll have to explain why you withheld the money in a formal letter or with a financial statement.
The final step in the vacation rental process is wiring the remaining security deposit back to the lessee. California law requires that landlords return the security deposit no later than 21 days after the tenant moves out.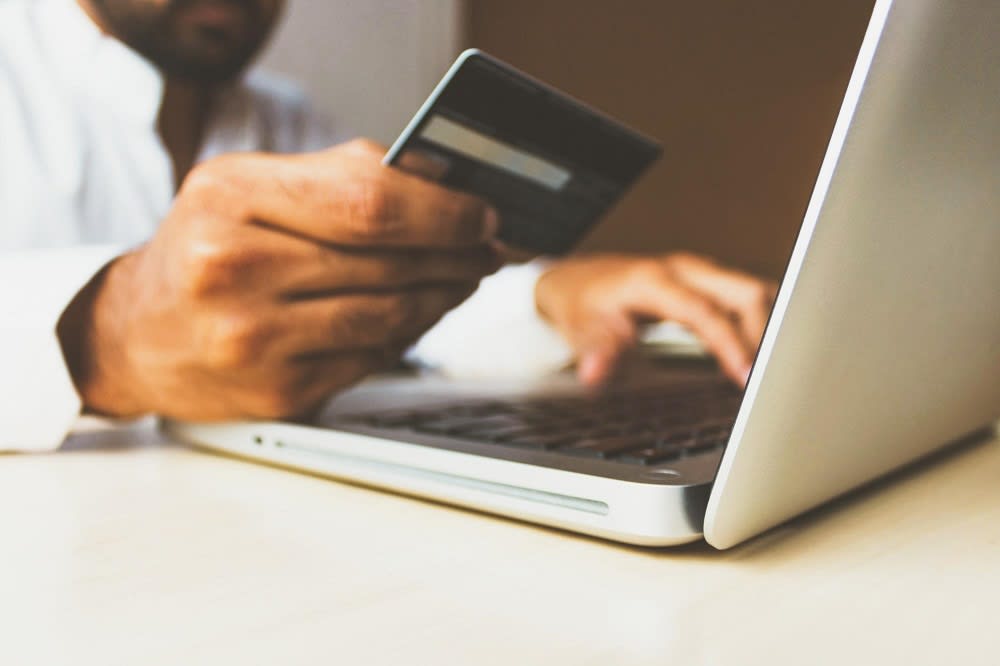 Encourage open communication
Regardless of where you are in the vacation rental process, it's essential to have open communication with your tenants. It's better to discuss all details rather than leave things unclear, as lack of clarity can cause unnecessary misunderstandings. Additionally, strive to be flexible in your communication methods, practice active listening, have a polite attitude, and be tactful yet truthful.
Hire the right real estate agent to help you lease your Hollywood Hills property
Get in touch with Jordan Pollack if you're interested in leasing a Hollywood Hills vacation rental. The founder of LA Luxuries, Jordan is a savvy entrepreneur who handles an extensive portfolio of luxury estates throughout Los Angeles.
*Header photo credit: LA Luxuries