Your Beverly Hills vacation rental is undoubtedly gorgeous, but you still want it to make a great first impression. Before the first potential renter even comes to tour your home, there is a lot of work that has to be done.
Staging a home
successfully can be the difference between renters instantly falling in love with your property or deciding to look elsewhere. When deciding to rent your home in Beverly Hills, you'll need
an experienced agency
to help attract the best applicants for your luxury property.
Curb appeal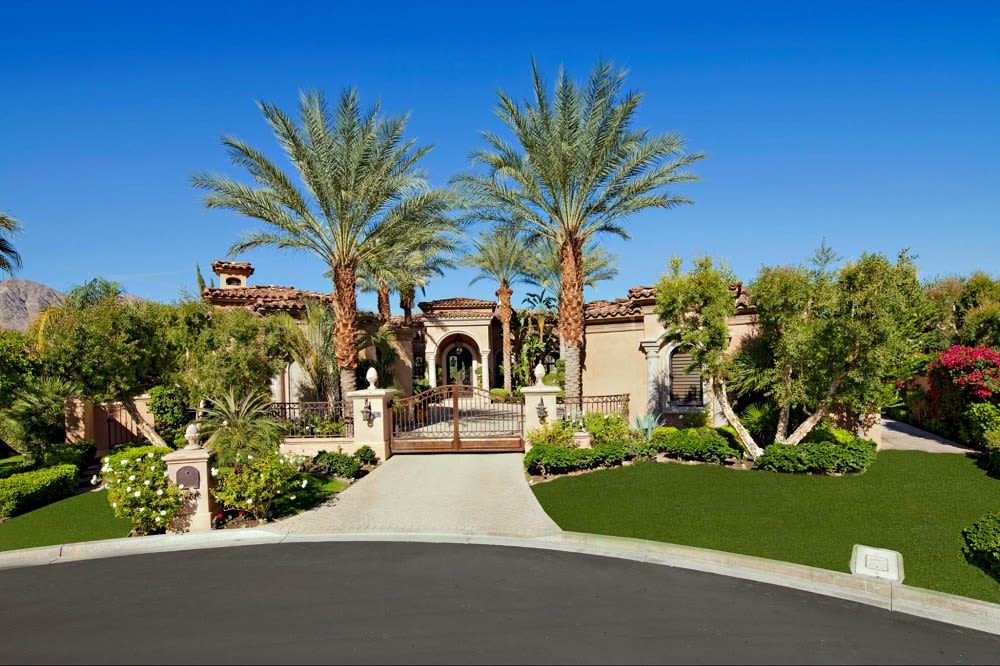 Photo courtesy of Shutterstock
Without effective curb appeal, your prospective renter likely won't be too eager to rent your home in the
Beverly Hills neighborhood
. The way your property looks from the exterior has tremendous bearing on whether or not someone will fall in love with it. Regardless of how unique and impressively designed your home is on the inside, if the outside looks unkempt, you won't pull in the most attractive renters.

Fortunately, you can give your home's curb appeal an upgrade relatively easily. Make sure the yard is neat and well-landscaped. Planting flowers or trimming the trees and hedges will provide the property's exterior with a polished and manicured look that is sure to attract even the most discerning renters. Replace worn, outdated, or broken objects, such as light fixtures and mailboxes, and touch up any chipped or peeling paint. You don't have to repaint the entire exterior (unless the home needs it), but doing little touch-ups will make it look cleaner and well-kept.
The entrance
After renters take in your property's curb appeal, the next area of your home where you'll want to really impress them is the entrance. After all, this area is the first glimpse of the inside of your home that renters will see, and you want to make a good impression. The entrance should be free from clutter and appear bright and inviting. If renters are thoroughly impressed by the entrance, they will be enthusiastic about the property's potential.
Declutter and depersonalize the space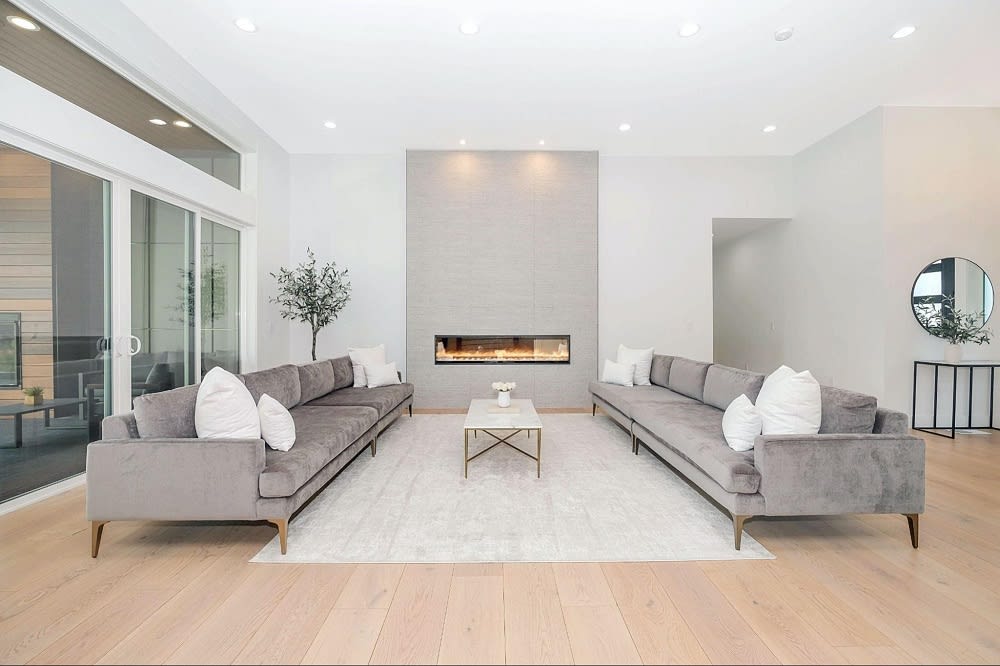 Photo courtesy of Unsplash
The main thing you want potential renters to feel when touring your home is that they can imagine themselves living there. Clutter or personal pictures can be off-putting, and renters will have a hard time envisioning the space as theirs. Remove any personal items and memorabilia, such as family photographs, personal collections, or anything else that gives the renters the impression that they're occupying someone else's space. You want the home to appear as a blank slate for their own items and décor.
Needless clutter
will only make the space feel too busy, and renters may be unable to imagine the space's full potential.
Thoroughly deep clean
After some preliminary decluttering, you'll need to have the home cleaned. A deep cleaning will breathe new life into a space, and it will feel more open and fresh as a result. Clean the house from top to bottom, including all floors and baseboards, the walls, rugs or carpets, and cabinets. Consider hiring a professional cleaning team to really make the place shine. Deep cleaning will also make the home appear well-maintained and can make surfaces look brand new and sparkling.
Tastefully select the décor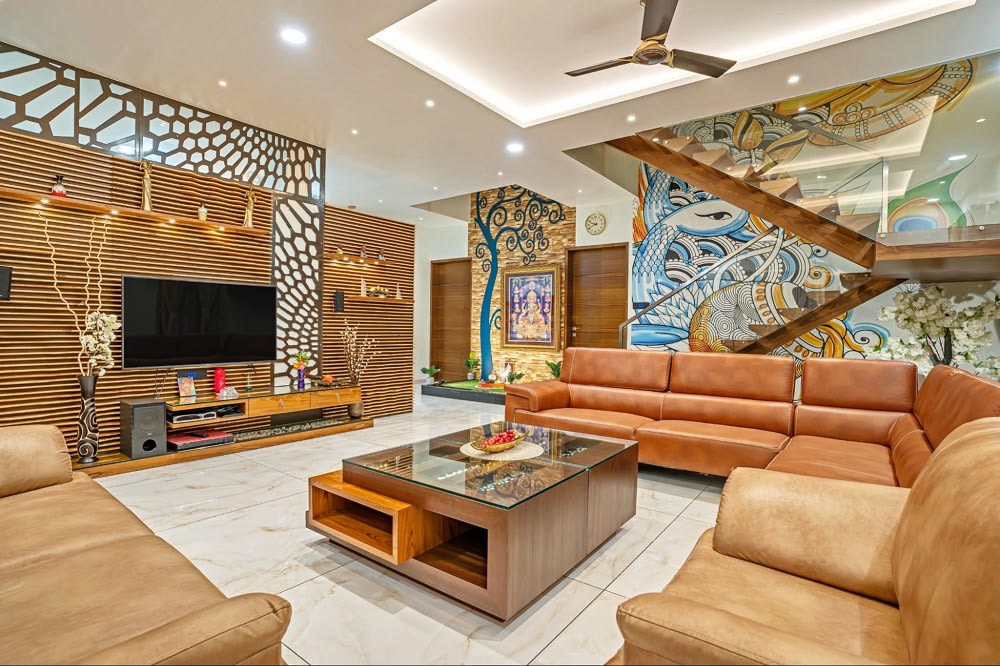 Photo courtesy of Pexels

When selecting your home's interior design style or décor, you need to be mindful of which direction you decide to take things. Carefully chosen knickknacks and objets d'art have more of an impact than filling the room with random art pieces that may not fit cohesively. Remember, you want renters to be able to picture their items in the house, so a light touch is best when it comes to décor.

Arrange art pieces and décor tastefully so as not to overwhelm the space. This is where your rental agency can help. An experienced rental agency will assist you in staging your luxury vacation rental in Beverly Hills. They will know exactly what can stay and what should go to be the most appealing to potential renters.
Use light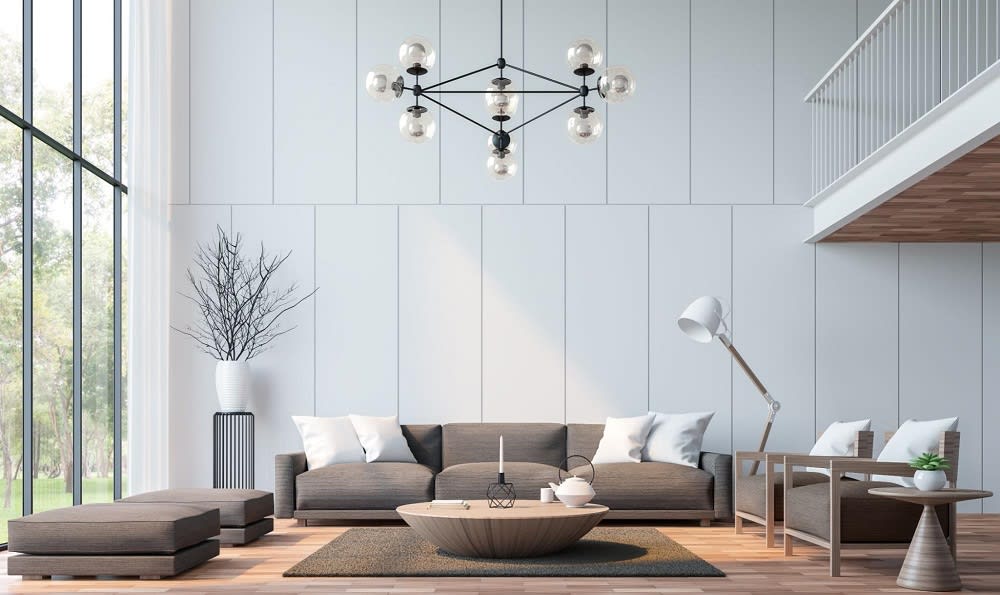 Photo courtesy of Shutterstock

Lighting is supremely important when staging your Beverly Hills real estate rental. Effective use of light will make your home more inviting. Light makes a space feel light, airy, and more spacious.

Replace any outdated or broken light fixtures, use higher-wattage bulbs, and turn all the lights on when the property is being shown. You can also open windows, curtains, or blinds to bring in more natural light. Natural lighting brings an aura of elegance and beauty, but if the home does not have good natural lighting, the next best thing is to make use of the lighting you have available.
Choose neutral colors
Use neutral color schemes for the walls and decor to appeal to the majority of renters. Neutral colors also make a space feel larger and more inviting or calming. It all goes back to renters being able to see themselves making the space theirs.

You can add pops of color for focal interest by using colorful throw rugs or pillows, but an overall neutral color palette will go over well with most renters. You don't want the space to feel overly sterile or too dark, and neutral colors with pops of color will help you achieve this.
Make necessary repairs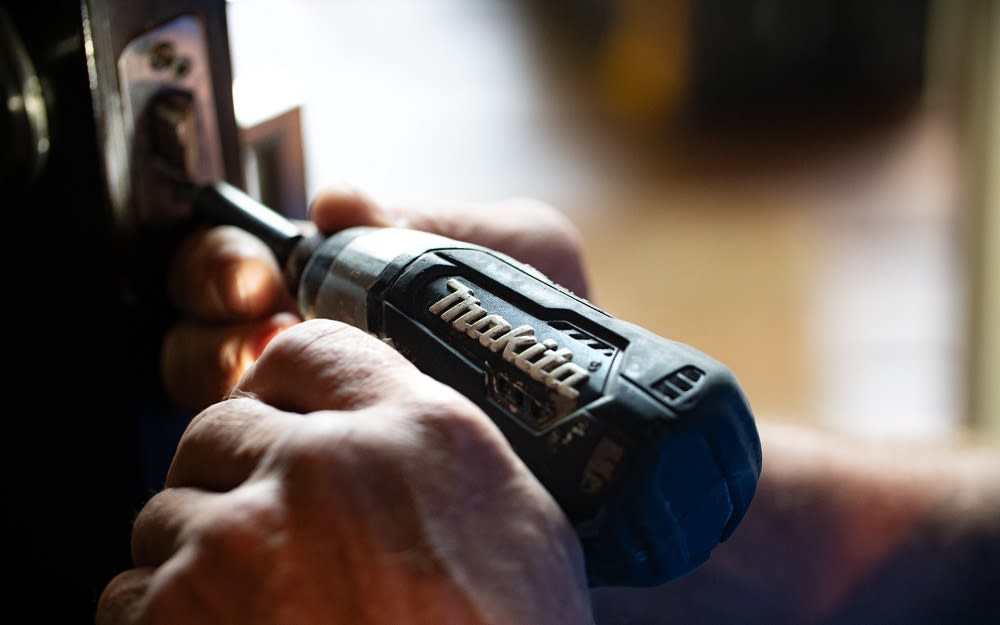 Photo courtesy of Unsplash

It goes without saying that before you begin to show your home to any potential renters, you must make any necessary repairs. These repairs don't necessarily have to mean large renovation projects, but you will need to go around and take an objective look at what needs to be updated or replaced, such as broken tiles or missing window screens. When a house has been well-maintained, the repairs you must do should be relatively straightforward. However, if you see egregious repairs that need to be done, it's best to sit down with your Beverly Hills real estate agent to discuss a budget.
Clear out the closets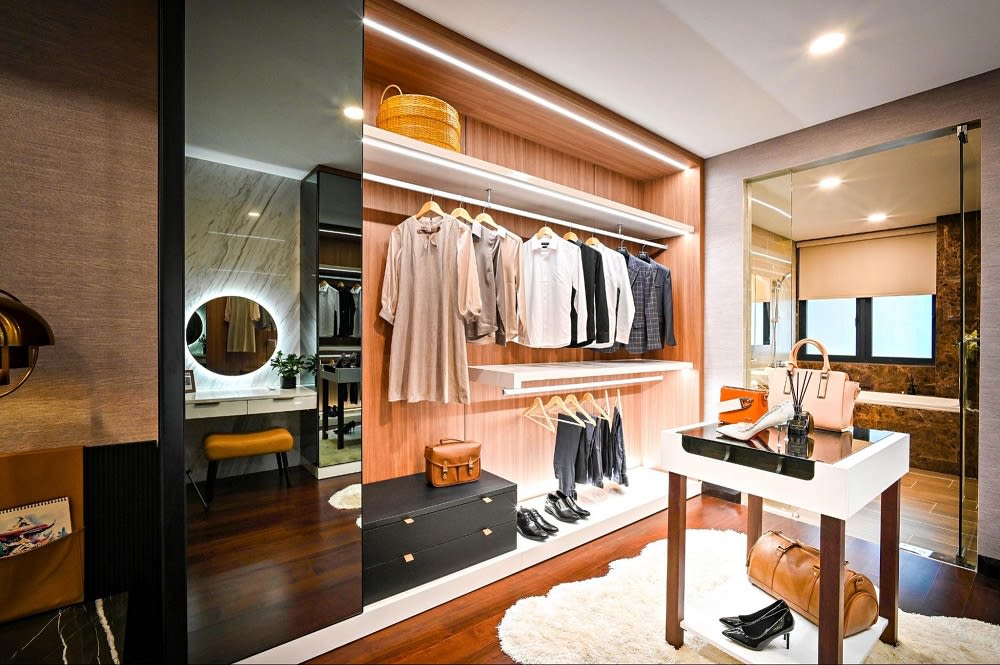 Photo courtesy of Unsplash

While decluttering, you might be tempted to shove a bunch of old jackets and worn-out shoes into the closets. Don't do this. Instead, make sure that your closets are organized to look their very best, because renters touring your home will definitely open the closet doors to see how much space there is.
Staging the bathroom
The bathroom is one of the most important rooms in any house, so expect your renters to pay close attention to how it is staged. The bathroom gives you ample opportunity to impress Beverly Hills renters.

First, be sure to remove any personal items in the bathroom, such as toothbrushes, medications, and hygiene products. Instead, use well-placed soaps, rolled hand towels, scented candles, and small plants or flowers to give the bathroom a spa-like feel. Get a new bath mat, paint the walls a relaxing shade, add plush towels, and ensure that no faucets are leaking.
Upgrade the kitchen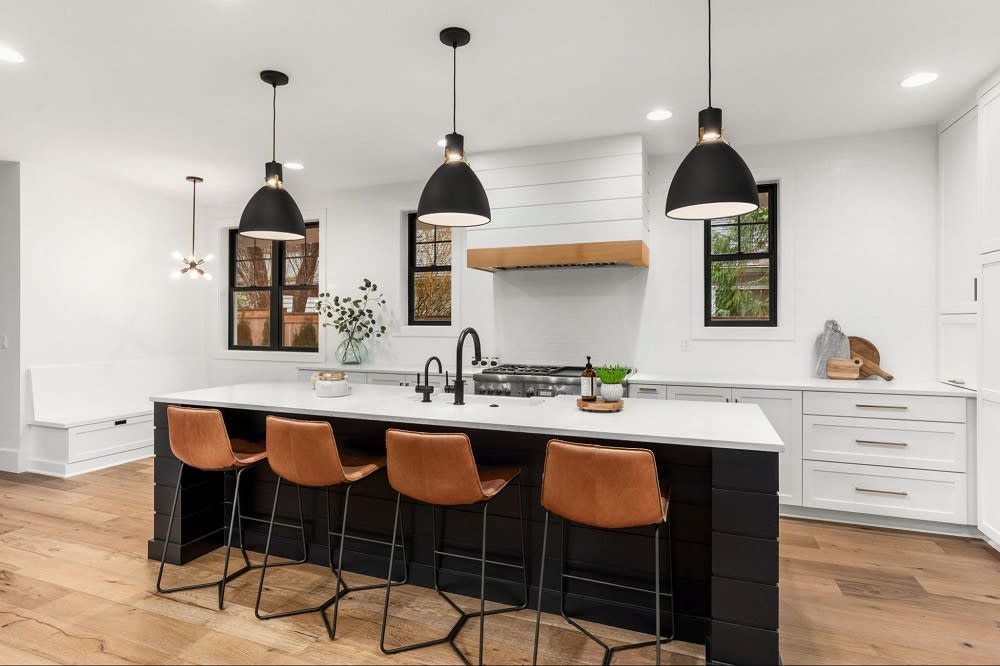 Photo courtesy of Shutterstock

The kitchen is another essential room that you want to stage effectively. If your kitchen is a bit dated, you may need to give it a facelift.

Remove excessive countertop appliances to keep the counters clutter-free. Replace old or energy inefficient stoves, dishwashers, and fridges with new ones, and update old or worn cabinetry. Updating and replacing the kitchen's cabinetry is an option to give the room a new look without the costs associated with a complete remodel. Remodeling the entire kitchen might not be necessary; however, your rental agent will be able to advise you as to whether or not your home would benefit from a more extensive upgrade.
Work with a professional
Of course, the most important step is to work with a team you can trust to give you expert advice on making your home look its best. Fortunately,
LA Luxuries
is here to assist you with your luxury vacation rental in Beverly Hills. LA Luxuries is
the
premiere luxury vacation home agency and property management firm in the Los Angeles area. Their qualified
team
of agents will walk you through the entire process from staging the home, marketing it, showing the property, and helping you manage it. Every step of the way, you'll receive guidance on everything from budgeting for your staging costs to selecting the best renters.

Header photo courtesy of Shutterstock